Morag McDowell
Health and Disability Commissioner | Te Toihau Hauora Motuhake
The main role of the Health and Disability Commissioner is to ensure that rights of consumers are upheld. This includes making sure that complaints about health or disability service providers are taken care of fairly and efficiently. Morag McDowell, Health and Disability Commissioner, began her term in September 2020.
Morag took up the role after serving nearly 13 years as a Coroner based in Auckland. She was formerly a Crown Prosecutor, Director of Proceedings for the Health and Disability Commissioner's Office, and a Senior Legal Adviser at Crown Law. Since completing her Master of Laws degree, her legal practice has had a strong focus on healthcare law, and she has appeared in different courts and tribunals on a variety of health-related litigation. She has also lectured and published on a range of medico-legal issues.
Morag is committed to promoting and protecting the rights of health and disability services consumers where the Code sets the benchmark for good practice, and opportunities for learning and quality improvement are embraced. She strongly values the importance of fair, timely, transparent, and culturally appropriate processes where people are engaged, and given the opportunity to be heard.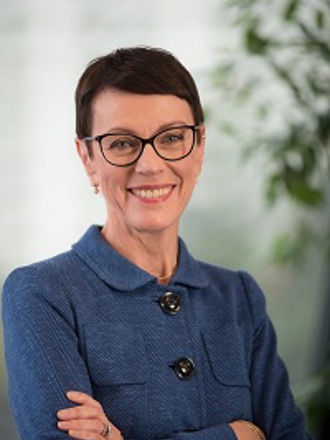 Rose Wall
Deputy Commissioner, Disability | Te Toihau Hauātanga Tuarua
Rose was appointed HDC's Deputy Commissioner, Disability in August 2013.
A nurse by training, Rose has been involved in a number of different areas in the public health system for around 30 years. This has given her a broad insight into service quality, government strategy, the regulatory environment, and how the health and disability system works.
Rose's role at HDC fulfils her natural desire to help people, particularly the more vulnerable who are less able to speak up for themselves.
Dr Vanessa Caldwell
Deputy Commissioner | Toihau Tuarua Hauora, Hauātanga
Dr Vanessa Caldwell (Kāi Tahu, Te Rapuwai, Waitaha, Kati Māmoe) was appointed to the role of Deputy Commissioner in 2021.  She brings extensive knowledge of the health system with particular experience in mental health and addictions.
Her previous roles have included Clinical Executive, Mental Health & Addictions, MidCentral DHB and National Director of Matua Raki, Addictions workforce development. Vanessa has a doctorate in Health Science, an MBA, and practised as a registered psychologist.
She is an elected member of the Te Ati Awa/Ngati Toa Hauora Partnership Board and is passionate about developing consumer and whānau-centred health systems, workforce development, and ensuring that people of Aotearoa New Zealand have equitable access to high quality care when needed.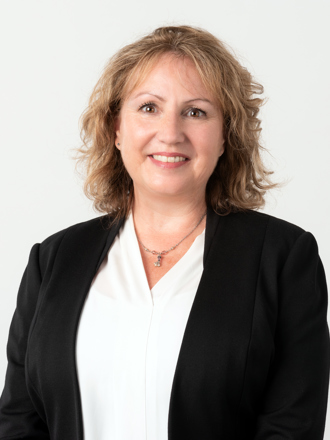 Deborah James
Deputy Commissioner, Complaints Resolution | Toihau Tuarua, Whakatau Amuamu
Deborah James began her role as HDC's Deputy Commissioner, Complaints Resolution in August 2021.
Deborah brings significant public sector and community sector leadership skills to the role. Deborah is motivated by a strong commitment to equity and social justice and her experience includes developing inclusive programmes to meet the needs of diverse communities.
She has previously worked as Sector Manager for the Office of the Auditor-General and Head of Diversity and Inclusion at Auckland Council. She is a former registered general and obstetric nurse.
Her experience also includes setting up women's psychosocial support centres in Sarajevo during the war and working with at-risk youth and their families in South Auckland.
Deborah has a law degree and an MSc Econ in International Development Studies from Cardiff University. She was admitted to the Bar in Auckland in 2001.
Deborah's focus is on ensuring that HDC's complaints process works well for all of Aotearoa's diverse communities; and on leveraging insights from this process to ensure that the experiences of health and disability service users are understood by the sector.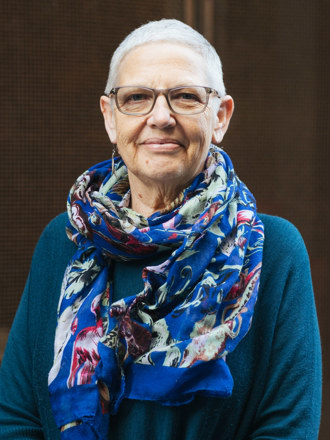 Carolyn Cooper
Aged Care Commissioner | Te Toihau Tautiaki Kaumātua
The Aged Care Commissioner advocates on behalf of older people to improve both the quality of their care and lives. The role exists to drive quality improvement across the aged care sector, and encourage collaboration and positive change.
Carolyn was appointed to the role in December 2021 and started in March 2022.
She brings a wealth of health sector leadership experience in Australia and New Zealand. Her previous roles include Executive Director, Clinical Operations for the Illawarra Shoalhaven Local Health District, General Manager for Canterbury DHB, Chief Operating Officer at Wairarapa and Hutt Valley DHBs and, Managing Director and Lead Nurse at Bupa NZ.