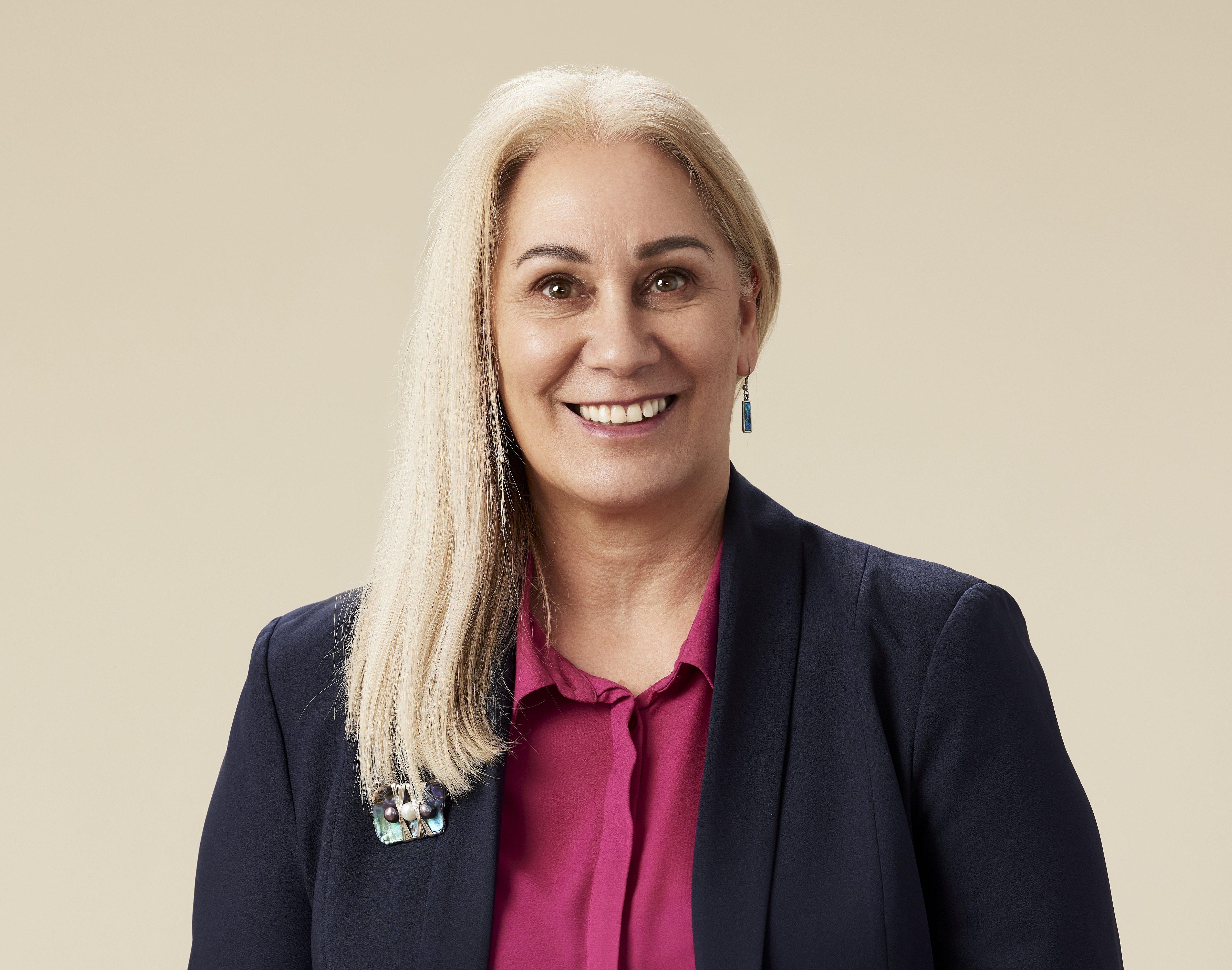 Charmaine Pene, Te Atihaunui-a-Pāpārangi, Ngāti Raukawa ki te Tonga, Ngāti Tūwharetoa, has been appointed to the role of Director of Advocacy for the Office of the Health and Disability Commissioner.
With a career built around contributing to the delivery of patient safety and quality health services, Charmaine has senior leadership and operational experience across the health sector, most recently as Quality Manager at the National Screening Unit, Te Whatu Ora.
"Charmaine comes to HDC with a strong focus and extensive experience in stakeholder relations, contract management and quality assurance – all attributes I consider integral to the work she will be undertaking as the Director of Advocacy," says Health and Disability Commissioner Morag McDowell.
"She brings with her an in-depth knowledge and understanding of the Code of Rights and the legislative and statutory requirements of HDC."
Charmaine held senior health management and leadership roles in the New Zealand Defence Force over a 25 year period. In 2006, she received an Officer of the New Zealand Order of Merit award and a Special Services Medal for her work in the tsunami-hit Sumatra in her role as Senior National Officer, New Zealand Medical Response team (Asia Tsunami Disaster).
As a wahine Māori executive leader, Charmaine brings a strong and respectful te Tiriti voice and first-hand lived experience of whānau being impacted with inequities of health outcomes. She is a strong advocate for enabling consumer and whānau voice to be heard ensuring consumer-empowered improvements that deliver equitable access and health outcomes.
The Director of Advocacy is an independent statutory officer employed by the HDC to contract for, and monitor, the provision of advocacy services to health and disability services consumers. HDC  contracts the National Advocacy Trust to provide advocacy services to support people to resolve their complaints directly with the provider and promote the Code in the community. The service plays a vital role in working with people to resolve their concerns as early as possible.
The Director of Advocacy ensures the service meets key strategic requirements, including addressing inequities within the health system and honouring obligations under te Tiriti o Waitangi. Charmaine assumes the role from 5 September and will be based in HDC's Wellington office.


05 September 2023