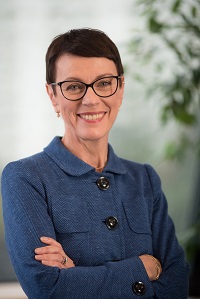 There is no doubt the health and disability sector is under significant pressure with the challenges posed by the pandemic, increases in respiratory viruses and associated staffing shortages. I am constantly impressed by the dedication and agility of providers under these difficult circumstances.
The pressure the health care system is under is reflected in the rising volume of complaints to my office, which showed an unprecedented 25% increase in 2021/22. The primary reason for this increase is the impact of COVID-19 on the health and disability system. While this volume has put further pressure on the time it takes HDC to assess and resolve complaints, we are working hard to streamline our processes and ensure we are supporting early resolution where possible.
HDC has been closely monitoring the issues raised in COVID-19 related complaints. During the Delta outbreak, most COVID-19 complaints were related to vaccine issues. However, in 2022 the complaint profile has shifted, with delays in care becoming the primary issue of concern across a number of different service areas. I fully anticipate delays in care will continue to feature in the complaints HDC receives for some time, with an increasing number concerned about delayed access to specialist level services.
In the current environment, where pressure on the system can result in delays for patients, proactive transparent communication is important for managing patient expectations. Delays in care can be an anxious time for patients, their family and whānau, and complaints reflect their frustration with a lack of information about reasons for delays and timeframe expectations. I encourage all providers to communicate with their patients about the reasons for delays, alternative options for care and, where practicable, to provide them with expected timeframes. Clear safety-netting advice is also important in this context, with patients needing accessible information about when to contact their health professional while waiting for care.
Right 10 of the Code requires all providers to facilitate fair, simple, speedy, and efficient resolution of complaints. I acknowledge the current environment is placing pressure on the time it takes to resolve complaints. As with delays in care, in these circumstances, communication with people is particularly important, and complainants should be provided with regular progress updates and reasons for any delays.  
HDC is focussed on the fair and early resolution of complaints. In my view, early resolution of complaints by providers, where appropriate, can result in the best outcome for all parties. It can ensure the patient's resolution outcomes are met in a timely and direct manner. Effective early resolution can also strenghten the relationship between patients and providers, increase effectiveness of quality improvement measures, and potentially reduce escalation to HDC.
Our data tells us that things people need for effective complaint resolution are; understanding by the provider of people's concerns and what resolution looks like to that person, a timely empathetic response, acknowledgement of their concerns and any impact it has had on them, commitment to preventative action and, above all, the opportunity to be heard.
I would like to end with an acknowledgement of the health reforms that occurred on 1 July. I have been following the progress of the health reforms with close interest, and support the vision of a more equitable, people-centred health and disability system. My focus will continue to be on ensuring consumer rights are upheld throughout the reforms. I will be paying close attention to people's concerns as they raise them with me, and will be monitoring the impact the health reforms have on people. 
Finally, I wish to recognise again the conscientious dedication and service you are delivering to so many New Zealanders every day.

Article by Morag McDowell, also published in NZ Doctor 3 August 2022.